Strasbourg, May 20, EYMD 2016
Photos by Emnet Assefa; Text by Natalia Skoczylas
"A Transparent Future? Opening EU Democracy", EYE 2016
"Who has the power to vote for TTIP?"
"To me, harmonisation of monetary policy does not make sense" – young Europeans giving voice at #YOFest #eurozone pic.twitter.com/dANssRXCdH

— Transparency Int. EU (@TI_EU) May 20, 2016
"There is no Protection for whistleblowers at the European level, Europe needs to have one.
"The first step is we need to change the negative stereotype of #whistleblowers" –@marie_terracol @anticorruption #YOFest

— Transparency Int. EU (@TI_EU) May 20, 2016
"EU institutions need to hold their officials accountable about their relations with lobbyists".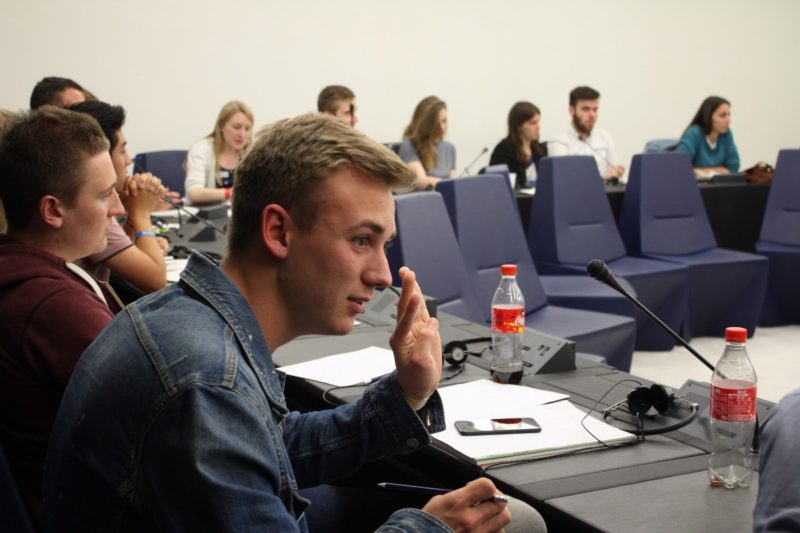 "Democracy needs openness; it also offers citizens the ability to hold their representatives accountable."
"Making the process of trade and Investment partnerships more transparent will bring accountability."
"Citizens, NGOs and the media have the responsibility of making European Union's institutions more transparent and holding them accountable."
"Transparent European Union Institutions lead to a More Democratic Europe"
© European Youth Media Days 2016 (EYMD 2016)